BODY ROCK FITNESS & NUTRITION
85 INDUSTRIAL CIRCLE #2208, LINCOLN, RI
Welcome to Body Rock Fitness & Nutrition, RI's most unique spot for private training, group classes, nutrition planning, and competitive coaching. If you are looking for a fun, welcoming place to begin or continue the journey to the best you possible… YOU'VE FOUND IT!! Our trainers and instructors are unlike any other. We have come together to form the "Body Rock Family" and we want you to be a part of it. Whether its a beast mode private session or a group class, we promise you will not leave disappointed. With unique classes like Build-A-Booty, Dance your A$$ off, and Body Blast, you are sure to wake up your workout routine. Come see what everyone has been talking about and why Body Rock is RI's favorite fitness studio.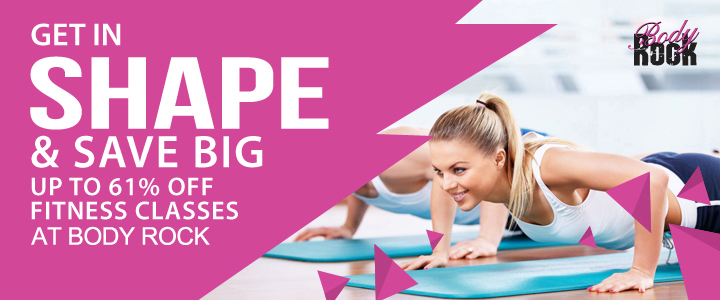 TEAM BODY ROCK
YOUR ULTIMATE FITNESS COMPETITOR HEADQUARTERS
We are committed to helping each athlete showcase their best package on stage. With 12 years of combined experience competing and working in the fitness world, we are passionate about coaching our competitors on every last detail. We provide every service necessary to ensure that our athletes rock the stage like professionals whether it's your first show or you're a seasonal veteran! Over the past few years we have proudly coached multiple TBR athletes to WBFF Pro Status. Team Body Rock prides itself on developing a true family-like atmosphere for our athletes. We believe that it's what transforms this from a sport to a life changing experience. Let us help you discover your true inner and physical strength, while building some pretty amazing bonds along the way. We look forward to coaching you throughout this new chapter in your fitness journey! Get ready for the experience of a lifetime. Love & Friendship. Coach Costa & Coach Kay
WORKOUT WITH NICOLE COSTA
WBFF PRO & INTERNATIONAL COVER MODEL
Around the World Shoulder Raises
BODY ROCK FITNESS SERVICES
85 INDUSTRIAL CIRCLE #2208, LINCOLN, RI
BODY ROCK TESTIMONIALS
85 INDUSTRIAL CIRCLE #2208, LINCOLN, RI
It all started about 5 months ago now when I found the courage to get in contact with Nicole and Kayla to discuss a goal that I was sure was so out of reach at the time. Nevertheless, I decided to take the steps necessary to attempt to achieve something I never in my life thought was possible for myself. I walked into Body Rock for my very first time nervous and scared. Nicole was who I met for my initial consultation and that is a day I will never forget. She asked me what my goal was, and with much hesitation and doubt in myself, I told her I wanted to compete in my very first WBFF competition in June of 2014. I continued on to say that I knew it probably wouldn't be possible and quite a long shot to be ready in only 12 weeks and before I could even finish Nicole said with so much confidence "You mama, WILL BE READY for June." Over the next 12 weeks so many changes occurred in my life in more aspects than just physically. Competition prep is a mental battle. I had my ups and downs, good days and bad ones, and points of weakness and strength. All the while there was never a moment that both Nicole and Kayla were not there by my side with their constant encouragement and motivation. It takes a special person to be a GREAT mentor and coach. It takes someone who has experienced struggles and has overcome hardships. Someone who has a great story and an amazing breakthrough. Someone who makes your goals their own and strive to push you to your greatest potential. Nicole and Kayla are all of the above and more. These two ladies are not only my coaches, but they forever now have a special place in my heart. The genuine love and pride both Nicole and Kayla had for me couldn't have shined through more than on June 28th when I finally stepped on that stage at WBFF Boston 2014. And that is what makes the both of them beautiful women not only on the outside but more importantly on the inside. My life is forever changed and I am blessed to have these two amazing women and the entire Body Rock family in my life. I have gained friendships that I believe will last a lifetime and a place I consider my second home. My transformation extends far beyond just weight loss and taking 2nd Place overall and being awarded Pro Status. I take pride in my physical transformation and my amazing accomplishment on stage, but I take the biggest pride in the changes from within. I am a better version of myself than I ever was before. I had a goal that has now become a lifestyle, and I hope that I too, can now inspire others just as Nicole, Kayla, and the entire Body Rock family has inspired me.
Body Rock is truly a place where anyone can go and feel comfortable as they work towards their fitness goals. I started coming to Body Rock when it first opened to train with Kayla to get myself in a healthy routine then started taking classes, before I knew it I was hooked! The energy that Kayla and Nicole have is contagious and it makes you want to work even harder towards your goals. You don't have to be in shape or a fitness competitor to come here, although watching the girls who do compete is simply amazing and inspiring. As soon as you walk through the door everyone is friendly and makes you feel comfortable. Body Rock has helped me feel beautiful for my wedding, bounce back after breaking my ankle last winter and now Body Rock is helping me stay active through my 9 months of pregnancy! Being 7 months pregnant I never imagined I would actually enjoy being pregnant and feel this great, I owe it all to Nicole and Kayla….Taking that first step into the studio is the hardest part and I promise you will love it just as much as I do!!
THE SECRET OF GETTING AHEAD IS GETTING STARTED.